2016, to say the least, was a pretty crazy year for a lot of us. With every year, there comes the good, the bad, and the moments that you often find yourself questioning "did that really happen?" Whatever the case is, I learned a lot from the events and outcomes that occurred this year. The most important thing that I carry over year after year is to always have your priorities in this order (may be different for you, but this is mine): Yourself, Family, Friends, and Work. The rest is a bonus. If you're happy, the world around you is a little better to tolerate for the most part. Let's take a look at a few things that happened this year, shall we?
I guess if we're going to discuss anything big that happened in 2016, we have to start with the biggest shocker: Donald Trump will be leading our country in 2017. Now, I'm not going to go into some long, drawn out conversation about how I feel about politics, just figured I'd bring to light that our nation decided to vote for him as our leader. Opinion aside, I wish him the best of luck as our president, and hope to God it doesn't end like South Park predicted it to be (to those who don't watch South Park, we end up screwing ourselves over). That's all I have to say on this matter.
ANYWAYS, sports related news, 2016 was the year that Brazil hosted the Summer Olympics, where we saw the United States win 46 gold medals, 37 silver, and 38 bronze to lead the overall medal count for the Olympics with 121 in total. In the NBA, we saw history as LeBron James & Co. helped the Cavs to their first NBA title by defeating a stacked Golden State Warriors squad, despite being down 3-1 in the finals series. History was also made in the MLB, where the Cubs defeated the Indians in the World Series after 108 years since their last title, ending the longest post championship drought in sports history (now you can let that fucking goat in). In the NHL, the Penguins won the Stanley Cup, and the Denver Broncos defeated the Panthers 24-10 in the Super Bowl. We also lost some great sports icons, including Muhammad Ali, Gordie Howe, Arnold Palmer, Craig Sager, John Saunders, just to name a few.
In world news, we witnessed a lot of big events. Cuban revolutionary leader Fidel Castro passed away in November, marking the end of his era. We saw the United Kingdom shake things up when they passed the "Brexit" referendum in June, which in turn will lead to them pulling out of the European Union. Zika was the disease of the year that came and went just like "what are those?" and the whole creepy clown epidemic. We've witnessed a lot of racial tension across the country, whether it is amongst each other or in the hands of the law. We had a lot of iconic figures pass away this year. David Bowie, Prince, Alan Thicke, Gene Wilder, Carrie Fisher and Glen Frey just to name a few (2017, stay away from Betty White and Hugh Hefner, but by all means Bieber is still around).  2016 was pretty crazy to say the least, let's just hope that 2017 comes with a bit more positive energy.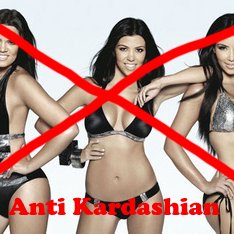 With so many things happening this year, there are a few things that I personally would like to leave in 2016. For example: why do we insist on having so many stupid ass challenges? I don't see a point in watching multiple videos of people standing still or running in place to My Boo by Ghost Town DJ's. Just stop. Save some storage in your smartphones for something useful. The Kardashians should just be left out of every year altogether, as we give them too much publicity for… everything. Dabbing was kind of cool, until videos of parents doing it kind of killed that (not to mention you look stupid sneezing into your arm as a dance move). Lastly, 80-90% of all rap produced in the year 2016 should just end on December 31st. Mumbling Dr. Seuss rhymes are for the tone deaf and less developed minds. Bring back real hip hop!
Personally, 2016 for me had a lot of ups and downs. To start, I got to spend another year with my grandfather who's up in his 90's now, my cousin got engaged making her the first female cousin on my mother's side to get married, and I decided to leave home and venture out on my own (for now). I managed to maintain a full time position throughout this year (knock on wood), made plans to see some family over in California to start the New Year, started my ice hockey coaching career, and overall had a pretty happy and healthy year. This year was also an emotional one for me. I had to say goodbye to a good friend who was taken from us too soon as a result of one of the most heinous murders to ever occur in my lifetime. I've had some emotional issues that I had to overcome, pains of independent living, and a few financial bumps here and there. Nonetheless, in true Phil fashion, I always took the positive out of everything, and learned my lessons when I could.
To sum it up, 2016 for me was, as I guess I'd put it, an "educational clusterfuck". The good, the bad, the crazy, all of it was for a reason, and I survived it. If I had any type of New Year's resolution going into 2017 it would probably be to smile and laugh more, worry and get angry less, and just have fun. That, and put together a strong team for my 2020 presidential campaign…(hey, everyone else is doing it).