Whether you played a sport, an instrument, went to school or a summer camp, chances are there was someone down the line who decided to educate you on something that you didn't know, or help you hone your skills in something that you're passionate about. Out of all those who helped you, there are those special people that stick out as those who made learning fun and made you a better person. I've been on plenty of teams, had plenty of teachers and counselors, but only those who really cared about what I wanted to learn and went out of their way to simplify it and make it cool are the ones I remember. This year, I have the privilege to become one of those people, and I will stop at nothing to not only better the kids that I'm coaching in their sport, but also in their lives.
Ever since my hockey "career" came to an end, I have always found myself looking for an outlet, or some form of reuniting with the sport that took up most of my prime years of living. I applied to be a coach last year, but was unsuccessful in finding a team/program to take me on. Another year had passed, and I decided to re-apply for shits and giggles, hoping that some wondering pair of eyes will see me and give me a shot. During one of my routine days at work, a phone call came from out of the blue. It was one of my buddies, who I usually don't hear from that often, but nonetheless wanted to see what he was calling about. Part of me wanted to ignore the phone call (to be honest), but something inside said that there was something good for me on the other end of that line. I was right.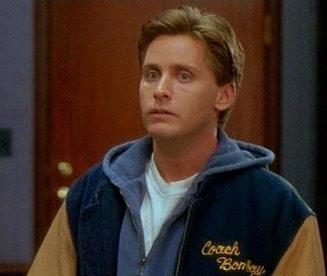 My buddy Giorgio called me up and asked me if I was interested in assistant coaching the Stamford Sharks Bantam A1 team with him. Without hesitation, I blurted out a loud "hell yeah!" I had instant goosebumps. Finally, an opportunity for me to get back on the ice, and help a group of 13-14 year old boys and girls work on their hockey skills. He asked me if I wanted to know how much I was going to get paid, and to be honest, I didn't even care. I just wanted to start skating and get our team ready to go for the season. Coach Phil: doesn't really have a flow to it, but we'll work on that.
The night of the first practice, I grabbed my gear, a pair of sweatpants, and a windbreaker and ventured to Terry Connors; a building that to me served as a second home. I got into the coaches locker room and got dressed, bullshitted with a few coaches who were friends of mine from teams past. Finally, we took the ice. There's no better feeling or sound to a hockey player then the first deep C cut into a freshly cleaned sheet of ice. I was probably more excited than most of the kids on the ice, but naturally, that would subside. I had to put my serious face on. The kids got onto the ice, both Bantam A's and Bantam A1's. They warmed up with a few basic skating drills, and then we broke up into our teams.
I took a look at our team and saw a group of kids who seemed eager to learn not just new hockey techniques, but also about who the new coach was. I introduced myself, explained that we will be working hard, learning, and having fun. With the combination of those three elements, we can succeed and win a lot of games. Giorgio and I set up a few basic drills to get them freshened up on the fundamentals. Naturally, they were a little rusty. I could see that our luck was cut out for us this year, but nothing good comes easy.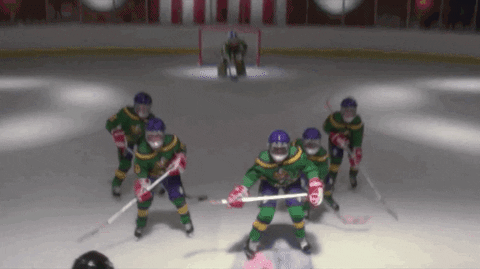 A few practices later, we lost a few kids, but those who stayed were focused and ready to kick some ass. This Saturday and Sunday were our first two games, the first true test to see if what we are teaching them is sinking in. The first game was a rookie coach's dream: the kids ran the system we taught them perfectly, scored 8 goals, and won 8-4. Seeing them get pumped up after the game was awesome. The next day, smiles still on their faces, we had our second game. Early in the first period, we let up the first goal pretty early, steered away from our system, and let the first game inflate our heads a little bit. After a little pep talk (aka lighting a fire under their asses), they decided to turn on the jets and play like they did in the first. The end result? 8-2 victory. For my first week of coaching, I went 2-0. Maybe I should just retire now! (kidding.)
I know that it's very early in the season, but I can already tell that this group of kids is going to progress not only as athletes, but as members of society. Sure, a few of them are knuckleheads and tend to goof off here and there, but when it comes time to get down to business, they're ready to go. Don't get me wrong, the kids aren't the only ones learning something. I'm learning how to be a coach, a mentor, and a role model to these kids. Hopefully as the season continues we will grow together, and start a new chapter in my hockey career.